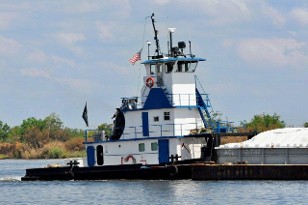 FLEETING / TOWING / SHIFTING SERVICES:
Sabine Ship provides barge fleeting at its Beaumont facility
Towing, and shifting services are available to the Neches River Intersection, Port of Beaumont, Gerdeau AmeriSteel and several other businesses in the Sabine-Neches area and beyond.
SPUD BARGES / DECK BARGES:
Sabine Ship Services has spud barges and deck barges of various sizes available for charter. Please contact our office for rates.

BARGE CLEANING:
Sabine Ship Services cleans dry cargo barges at its facility in Beaumont, TX.
Our team members are trained and adhere to the strictest of safety standards to ensure that Sabine Ship Services remains one of the safest companies in the industry.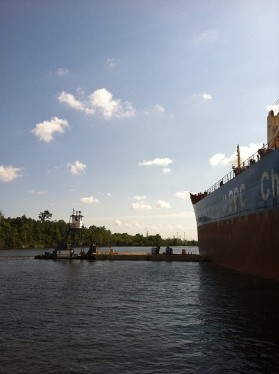 SHIP SIDE DELIVERIES:
Sabine Ship Services provides shipside deliveries of spares/provisions to vessels at all public and private terminals along the Sabine-Neches waterway.

BARGE REPAIR:
Sabine Ship Services performs topside repairs and inspections to vessels, barges hulls and covers (fiberglass and steel). These services are performed at Sabine Ship Services Facility in Beaumont. Our certified welders can handle any repair job necessary to keep your vessels and barges in top running order.
LINE HANDLING:
Sabine Ship Services provides line handling services for ocean going vessels along the Sabine-Neches Waterway.